Get insights on returning customers with a 100% environment friendly approach.
Discover the advantages of digital receipts. Your customers will thank you.
Digibon is a universal standard for digital receipts. Customers can chose between hundreds of applications to save their digital receipt.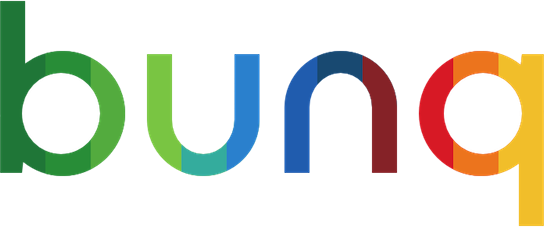 | | |
| --- | --- |
| Your customers will never lose a receipt again. Receipts are available at any time and at any place! | |
| Administration for business customers is a piece of cake. UBL and Peppol receipts fit directly into your bookkeeping. | |
| 100% eco-friendly for a green tomorrow. | |
| Get insights on customer satisfaction, connected to store transactions. | |
| More loyal customers with receipt based loyalty point saving. | |
| More returning customers with personalized dynamic coupons on receipts. | |
| Insights in returning customers with receipt based cookies. | |
| Insights on store transactions with stakeholder specific dashboards. | |
Start recognizing and rewarding your customers with an eco-friendly approach.
The digital receipt brings advantages to you, your customers and the environment. Triple win!
These and other innovative retailers decided to go for it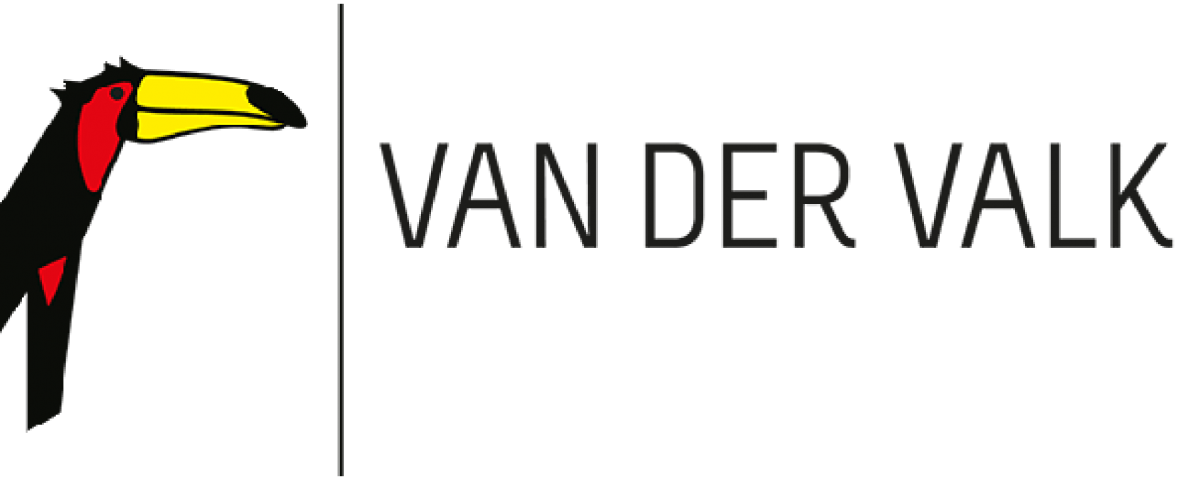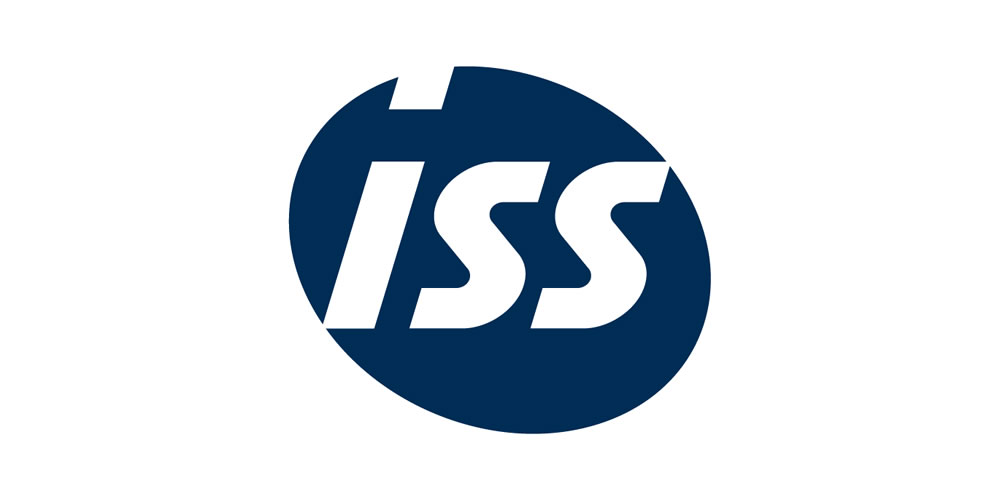 The Digibon digital receipt is not a regular one, it's a marketing instrument.
Digibon makes happy customers and helps building a long term relationship.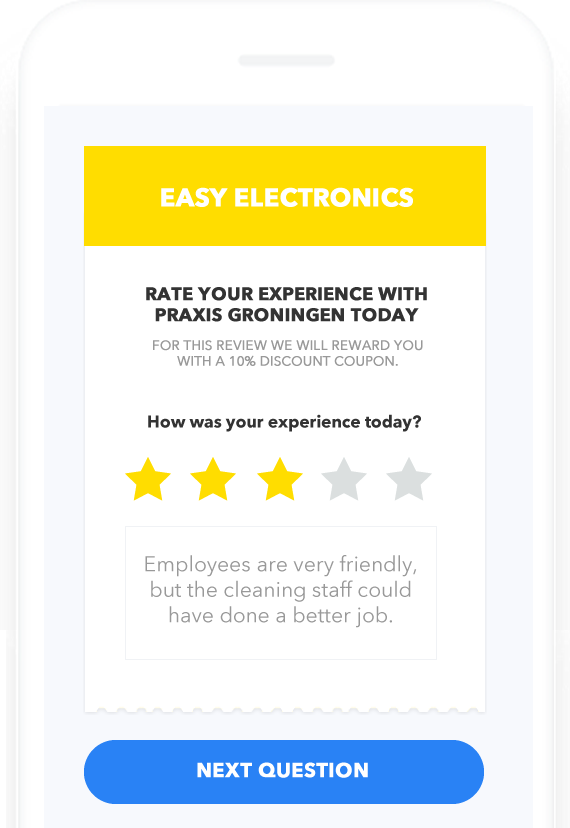 Receipt based reviews
Ask customers to review. Easy, fast and purchase based, just like online stores do.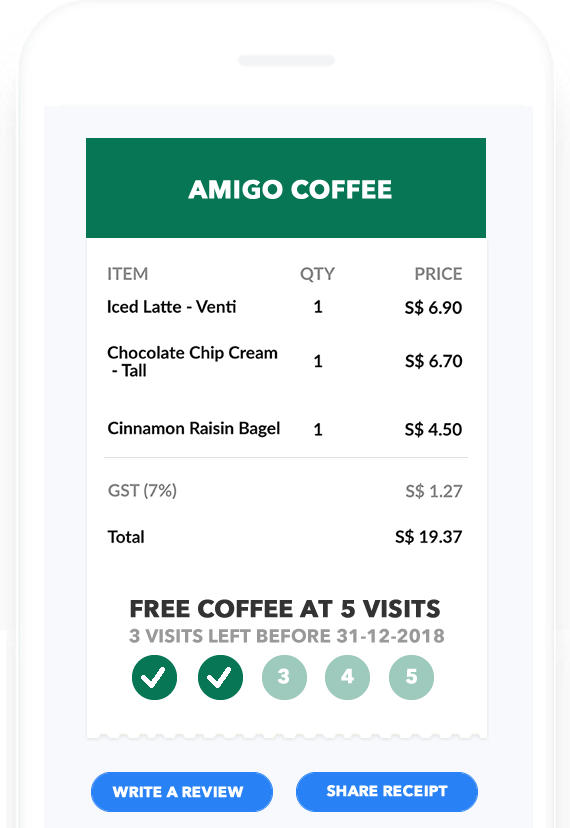 Receipt based loyalty
Let loyal customers save points on their digital receipt. No registration, app or loyalty card required. Simple and fast.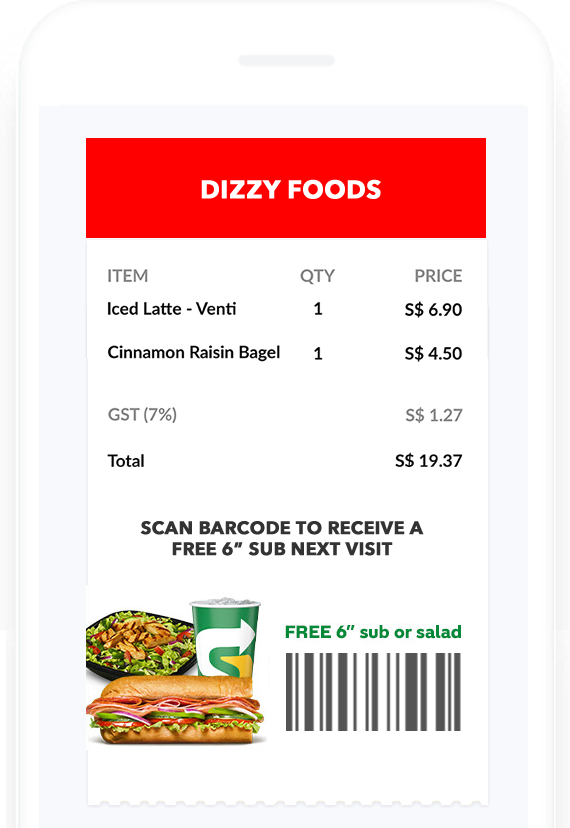 Receipt based coupons
More returning customers with receipt based coupons. Based on rules and customer recognition.
How does the flow work?
We take care of the implementation process.
Payment
Customers pays like they normally do. Nothing changes on the payment side.
Data exchange
After payment, the cash register uploads the transaction details and receipt to the Digibon API.
Identification & Conversion
Digibon identifies the customer and transforms the receipt into a uniform standard.
Sending & Insight
Digibon sends the receipt to the customers location of choice and gives merchants relevant data insights.
Frequently asked questions about Digibon
Are there cost related to Digibon?
Digibon is a free service for consumers
Digibon is, and will always be, free of charge for consumers. Stores that offer Digibon pay a small fee to keep the service and technology up and running.
Does Digibon work on every phone?
You won't need a specific phone or app to use Digibon. Digibon is set up as a standard, so it can run on as many devices and apps as possible. We use common technologies such as PDF, JPG and UBL. It does not matter whether you are an iPhone or Android user – Digibon is here for you!
Does Digibon work at all stores?
Unfortunately, not yet. But you can help us out!
Digibon could work at any store or restaurant out there. Unfortunately, merchants have to be connected with Digibon first as we offer a technology solution. So, please feel free to tip us!
Where are my receipts stored?
Your receipts are stored on ISO certified servers
Digibon uses secure ISO certified servers in the Netherlands. These servers are well-known for there frequent tests on security. After you have received your digital receipt you can save it anywhere you want. Your receipt, your choice!
How about my privacy?
Your privacy is very important to us
Privacy is an important part of Digibon. Good news, we do not need any personal information from you. You can use Digibon completely anonymous!
Why did Digibon start?
Paper receipts are inconvenient and have a negative environmental impact
Paper receipts are very inconvenient. They are often long, and have to be saved for warranty and returning policies. By the time you have found your paper receipt, it is probably wrinkled and the texts is unreadable. Besides, paper receipts have a negative impact on the environment. For your information, in order to produce receipts 20.000 trees are feld down annually.